About Jim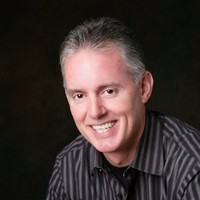 Jim Harris started his career in the jewelry industry at the age of 17 as an intern, working in retail and wholesale gemstone operations for a premier Birmingham, Michigan jeweler. While there, Jim travelled to the foremost diamond cutting centers in the world, including Antwerp and New York City, as well as throughout Africa to acquire raw gemstones.
In 1989, Jim followed his entrepreneurial dream and vision to deliver clients the finest quality, crafted jewelry, at an unparalleled value and with personalized service—and Harris Gems was formed. Harris Gems consultative and by appointment only approach ensures clients receive the highest levels of service through the entire process. To date, Harris Gems has served over 4,000 clients with approximately 98 percent of those having come by way of referral. Harris Gems specializes in natural diamonds, lab-grown diamonds and colored gemstones. Many of the pieces Harris Gems creates are custom crafted and computer-aided design (CAD) is used to ensure precision and exceptional artistry. In addition to his years of experience working with diamonds and gemstones, Jim is also a graduate of the Gemological Institute of America (GIA) diamond program. 
Harris Gems is committed to giving back to the community, and through the years has supported Make – A – Wish Foundation, Kali's Cure for Paralysis, Children's Leukemia Foundation of MI,
Epilepsy Foundation of MI, the Royal Oak Baseball Federation, and Birmingham Little League. Jim has also served as a Big Brother mentor for Big Brothers Big Sisters of Metropolitan Detroit.
Harris Gems welcomes and invites you to contact us to learn more about our services.